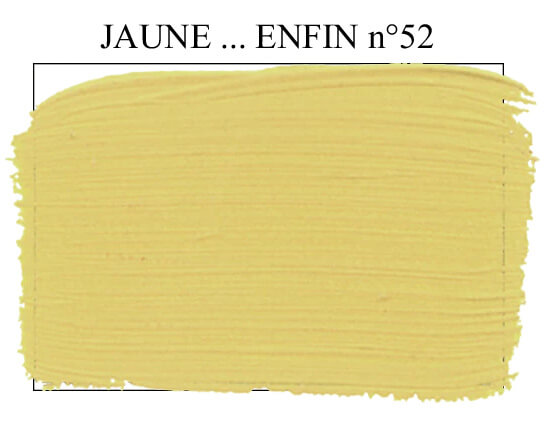 Jaune… enfin n° 52
Ultra-matt acrylic paint. Decoration, Fine Arts and Decor.
Colour Family : Yellow
MULTI-SUPPORT PAINT:
For all healthy and prepared surfaces: walls, ceilings, plasterboard, wood, glass, stones, bricks, canvas, paper, metals,...
For very porous supports, dilute the paint with 10% water or use an impregnation primer.
For difficult surfaces, use a bonding primer.
SAMPLES:
The A4 sample is essential to evaluate with accuracy, in real situation, the effect of a color and a texture chosen on the basis of a nuancier.

Paint description


Type of paint: Water based
Use: Interior and exterior
Coverage: 7m²/kg for 1 coat. Allow for 2 coats (3.5m²/kg for 2 coats)
Drying: Touch dry after +/-1h. Second coat after +/- 4h
Washability: Washable after complete polymerization (15 to 30 days)
Application temperature: Between 10°C and 25°C
Application humidity: Humidity less than 70%.
Tools: Brush, roller, spray gun
Cleaning of tools: Water
Air quality: A+
Country of manufacture: Belgium