Did you know that PAONLIN Titanal white paint is perfectly adapted to the creation of a video projection screen?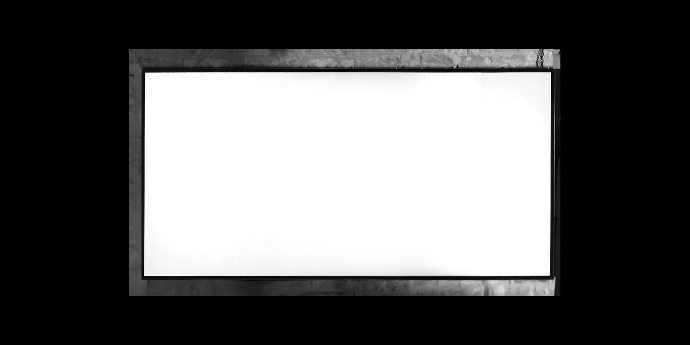 Indeed, its opacity and exceptional covering power offer an impeccable rendering on the painted screen area. After two or three coats applied to the prepared surface, we obtain an ultra matte screen, an impeccable chromatic fidelity, without image distortion or hotspot effect!
Ludovic A., a customer who is passionate about cinema and a perfectionist handyman, was keen to tell us personally about his experience and his great enthusiasm. A testimony as precious as instructive that we share with you!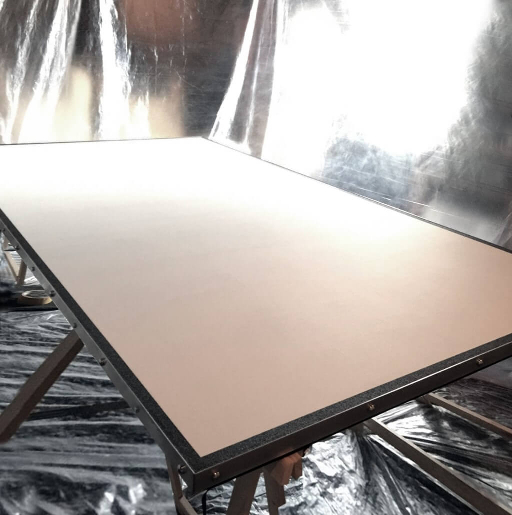 "Being a great lover of cinema and liking to do-it-yourself, I launched into the realization of a projection room at home. For the design of the screen, I first prepared a wooden frame cut to a 16/9 format (135 cm x 240 cm) which I sanded. I applied three coats of PAONLIN Titanal White to the perfectly smooth surface. The whiteness and the ultra matte are striking, the result is simply amazing! The white surface remains very discreet in the dark, and when the image is projected onto it, it perfectly captures and concentrates the light, without dispersion or colorimetric divergences. This avoids the hotspot effect that can make viewing unpleasant. Here, as soon as the light of the projector hits the painted surface, the shapes come to life, it's quite incredible, we almost have a 3D effect: the ultra-mattness of the white background participates in an impeccable resolution of the image. The colorimetry and flesh tones are perfectly respected, the saturation is harmonious, the reliefs are perfectly defined, the depth of field is sensational, the colors are natural and bright. In short, we have the quality of a professional home cinema screen for a much lower cost, it's fantastic! I must admit to being completely bluffed by the result, being myself very demanding and using PAONLIN paint for the first time. I can't recommend it highly enough."
What is the Hotspot phenomenon?
It is the appearance of a very bright spot in the center of the image. It looks like a ball of light on the screen. If the projection distance is too short for the gain of the selected screen area, the light hits the outside of the screen at a small angle.
This reflects the light away from the viewers' eyes, so that the outside of the image appears less bright than the middle of the image.
Apart from the quality of the projector lens and the projection distance, the reflection quality of the screen surface is essential. It is here that the quality of the paint used is decisive: a white covering, opaque and ultra matte will perfectly absorb the light, allowing optimal visibility of the projected image.