Wrought iron coat hook GRAND CERF created by Agnès Emery
A majestic coat hook in the shape of a deer, a piece with a wild look worked by Agnès Emery. The hand forged iron makes it a unique piece.

Description
Weight: 1kg.
Specificity: Each item is unique and may vary slightly from the photos. The screws are not included.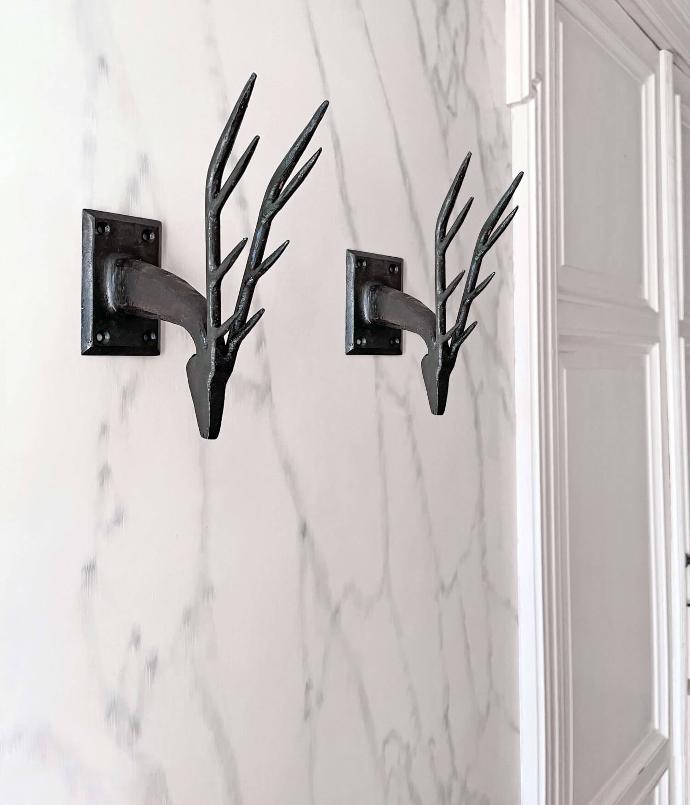 Agnès Emery is passionate about iron in its most poetic forms. Born in Brussels, the city par excellence of Victor Horta's architecture, the designer has always had a strong taste for the refinement of Art Nouveau: the arabesques and clever curves of wrought iron, present in everyday life on street corners, have created an enchanting decor that has had a lasting impact on her imagination. Then came the obvious encounter with the blacksmith: from the drawing to the work in the material giving birth to the object. The craft gesture and especially the work of wrought iron have taken a privileged place in the creation of the Brussels artist.
For Agnès Emery "there is iron and iron", everything is played in the look, in a certain approach: there is the primitive material, tough and frontal and the material in the making, capable of grace and sophistication. There is the iron that can be cut or bent without regard and the red-hot iron that is modeled, sculpted and transmuted. Everything is a matter of body to body between the craftsman and the metal. It's all about this frontal hardness that is relentlessly shaped, that is eventually softened and that creates miracles of finesse.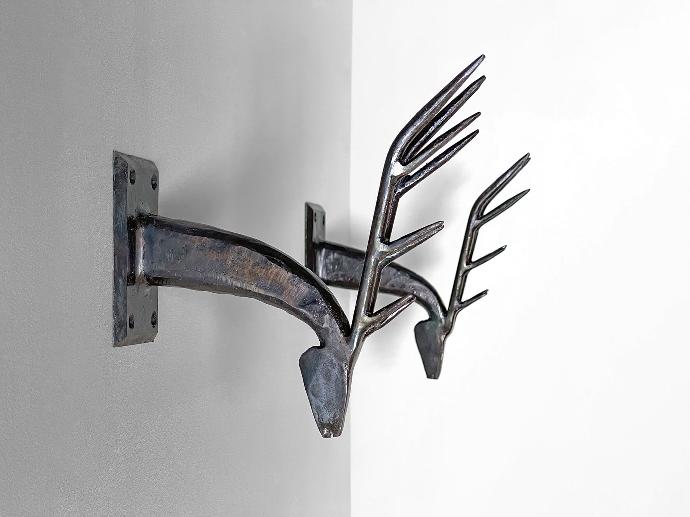 Agnès considers iron material in the preciousness of its imperfection. Each piece designed by hand has its share of small flaws that make it unique: a small roughness, a grain, an impure curve... a treasure of character for Agnès Emery! Her artistic vision supports the infinite potential of iron, gradually discovered by the strength of the craftsman's gesture. Red-hot iron reveals all its magic. This is how it is given a shape: it is thinned, lengthened, sculpted to give it a movement that suddenly makes it tip over into the plant or animal world. Thus, iron becomes a deer proudly standing on a coat hook, a wild delight for your home!