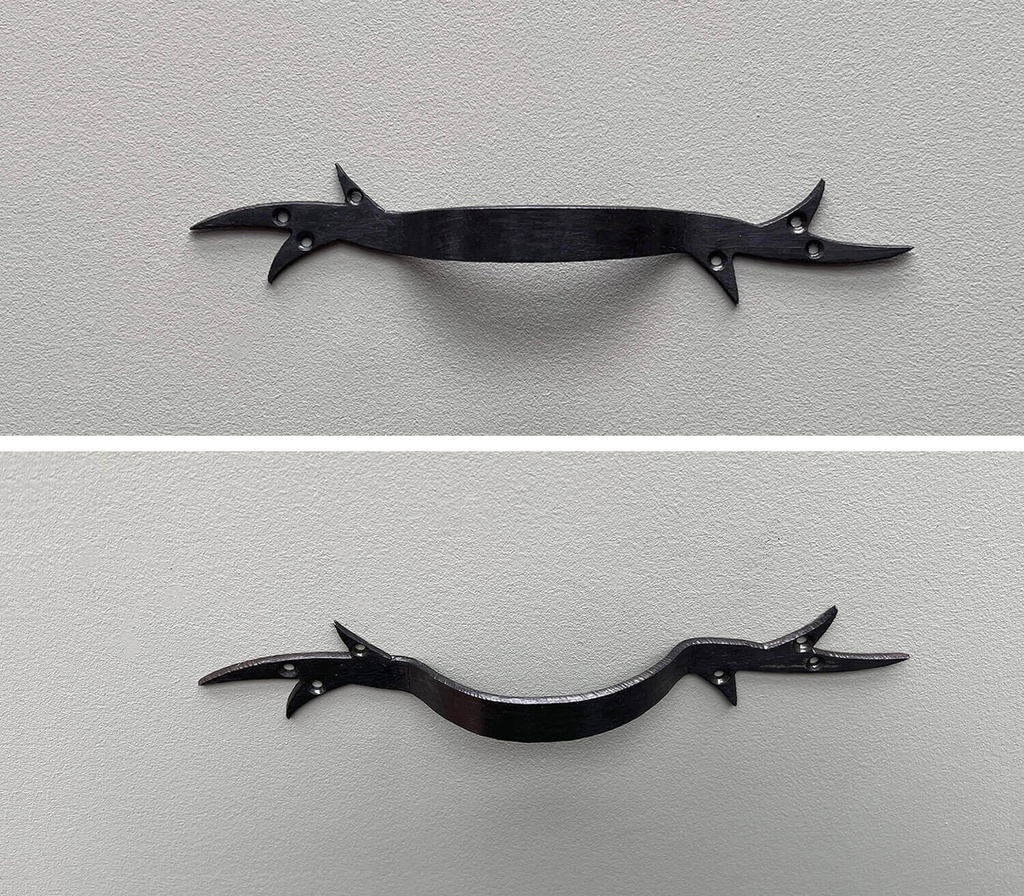 ALGUE
Wrought iron tie rod by Agnès Emery
Wrought iron tie-rod ALGUE created by Agnès Emery
A marine-inspired drawer with a unique cachet. Imagined in the shape of a seaweed, in wrought iron and delicately cut, a handcrafted object that dresses a piece of furniture with singularity.

Description
Dimensions: 26 cm
Weight: 120g.
Specificity: Each item is unique and may vary slightly from the photos. The screws are not included.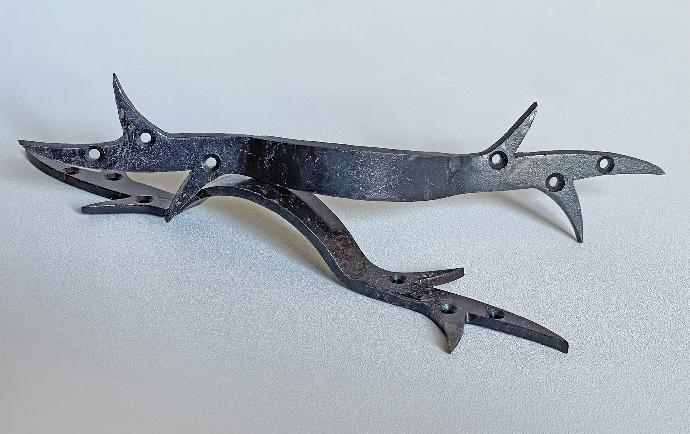 Agnès Emery's entire creative process revolves around craftsmanship, a precious practice capable of producing unique, handcrafted products. In the age of industrialization, the handmade object with its lot of small defects, constitutes a real treasure, and the artisanal gesture a rare practice to maintain! Agnès Emery claims, contrary to an identical production, which tends to the morose and impersonal, the praise of the imperfection, which gives a poetic identity, a soul to each product. Logically, the love of detail follows, of the little thing that makes everything...

Agnès Emery does not skimp on details, quite the contrary. She gives her titles of nobility to the small objects that make our daily theater: hinge, hook, pull ... all these details of the decor, these small anonymous things that make our decor from day to day, show their uniqueness and embellish with a precious charm a place of life. Agnès Emery works a space like a painting, each touch plays its role. Each element is decisive and sets the tone. It is a meticulous work of composition which gives the measure to our inanimate companions of the everyday life. The beauty of these objects, often relegated to the banal, does not reside only in their aesthetic assets. But more in their sensual potential, in the envy they give off and in their ability to age, to gain in charm by eroding ... only the "natural" materials, which degrade well, those pleasant to touch, which pass the test of time.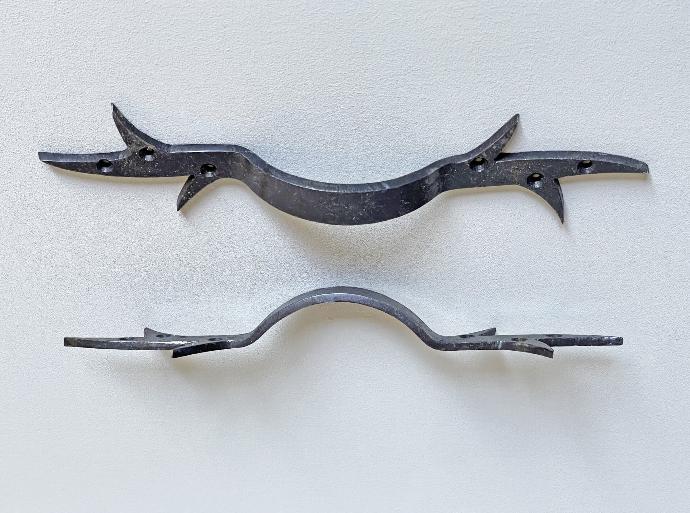 Specifications
CielBelge

Availability

Stock

or

Made-to-measure
Filtres

Type of ironmongery

Tie rods

Materials

Wrought Iron